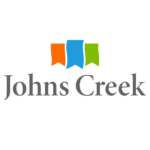 Are you passionate and looking for a challenging and rewarding opportunity as a Geographic Information Systems (GIS) Intern?
The City of Johns Creek is seeking a Geographic Information Systems (GIS) Intern to support the GIS Department. The GIS Intern will assist the GIS department in data entry and the editing and correcting of GIS information for a variety of departments. These tasks include assisting the Economic Development department with data entry and basic analysis, updating the Stormwater Utility impervious data layer, and other GIS data layers pertaining to ongoing city projects.
You will be assisting with a wide range of tasks, including:
Editing and maintenance of spatial data and databases.
Ensure the accuracy and completeness of data and maps.
Perform other duties as assigned.
WHY JOHNS CREEK?
Competitive Compensation: We offer a competitive starting salary of $22.27 per hour.
Note: This is a temporary part-time position and is not eligible for benefits.
Opportunity: to work with state-of-the-art technology.
KNOWLEDGE, SKILLS & ABILITIES
Experience working in Geographic Information Systems
Basic knowledge and understanding of ESRI products such as ArcGIS Pro and ArcOnline
Perform accurate and timely data entry
Ability to communicate effectively with a variety of individuals
MINIMUM QUALIFICATIONS
Current college student or recent graduate with a concentration in GIS, geography, or a closely related field.
Previous GIS academic project work experience using ESRI software required.
ABOUT US
The City of Johns Creek is a vibrant jewel nestled in the thriving northeast suburbs of Metro Atlanta. As the 9th largest city in Georgia, we take pride in our community of 85,000 residents and 250 dedicated employees who contribute to its growth and well-being. Established in December of 2006, Johns Creek has emerged as a beacon of safety in Georgia, consistently earning high marks on safewise.com's rankings. We are committed to upholding this reputation as we move forward. Johns Creek was ranked as one of the best places to live in the United States in 2023 by livability.com and the #1 place to raise a family in Georgia by Niche.com. We aim to be pioneers in health, wellness, and innovation, continually drawing residents and businesses from all corners to call Johns Creek their home.
JOIN US
If you are a qualified and motivated college student who is looking for a challenging and rewarding opportunity, we encourage you to apply.
The City of Johns Creek is a drug free workplace and all positions are subject to the candidate successfully passing a background screening.