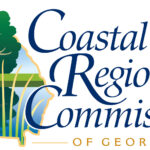 Website Coastal Regional Commission
The Coastal Regional Commission (CRC), located in Darien, GA, provides ten counties and thirty-five cities with comprehensive planning and development services. Our Planning and Government Services Department is announcing a new job opening for a Geographic Information Systems (GIS) Analyst. The position will work closely with local governments on advanced, highly complex professional GIS activities. The GIS Analyst will:
• Provide GIS support to member governments, CRC staff, and other entities as requested;
• Perform GIS data creation, manipulation, management, and analysis, such as digitizing, georeferencing, geocoding, editing, COGO, and querying both spatial and non-spatial data;
• Develop GIS web applications and design printed maps for the CRC and local governments; and
• Design and execute methodologies and procedures for GIS projects.
The ideal candidate must meet the following qualifications:
• Proficient in Esri platform, such as ArcGIS Desktop and ArcGIS Online;
• Bachelor's degree in GIS, Geography, or related field or two years of relevant experience
• Proficient in the use of computers and Microsoft Office 365
• Superior, demonstrated communication and interpersonal skills. Attention to detail, solid organization skills, and self-motivated
The CRC offers a competitive salary based on experience and a comprehensive benefit package:
• Four-day work week
• Starting 13 days of PTO (accrued)
• Observes most state holidays
• Life Insurance
• Medical, Dental and Vision Insurance
• Defined Contribution retirement plan
• Matching 401k
• LTD, Accidental, Death and Dismemberment Insurance
Please submit a resume and references to Wincy Poon, GIS Manager (wpoon@crc.ga.gov)