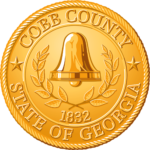 Website Cobb County Government
Position Information
This position is located in Tas Assessors Office.
Essential Functions
Digitizes maps, plans, and drawings: interprets maps and as-built drawings; takes counts of feature points from as-built drawings; digitally records dimensions, features, and key reference points; edits and revises data to ensure integrity and continuity of data input; and saves files in accordance with protocols.
Depending on area of assignment, conducts field work to collect data pertaining to the location and specifications of public infrastructure: performs manual tasks associated with work activities, which may include locating manholes or underground structures, excavating around field structures, loosening/removing manhole covers, removing storm drain grates, digging holes, and measuring distances; records relevant data onto data collection sheets; and utilizes digital camera to take photographs in field.
Collects data for projects using global position system (GPS), imagery, or other methods; verifies and updates information; identifies relevant available data sources; installs survey control points at designated locations.
Downloads collected GPS data into GIS computer: edits GPS data to correct errors and develops GIS data; assists in gathering and analyzing information from City and County departments, state, and federal agencies and private sources to compute and maintain in the GIS System.
Maintains and updates maps and related files: identifies, inputs, and edits key datapoints into the database; revises maps to correct errors and to record various changes to parcels; adds or updates addresses; and updates connected database information.
Assists with the manipulation, storage, and retrieval of information in the GIS: assists with the design, develops, and edits GIS spatial and tabular database; performs routine analysis and limited spatial queries; and makes suggestions regarding data collection methodologies and data dictionaries for GPS collection.
Operates, inspects, and maintains various equipment and tools associated with work activities, which may include a motor vehicle, handheld GPS data collector, GPS unit backpack, digital camera, plotter, computer, copy machine, large-print copier, calculator, telephone, survey tools, shovel, posthole digger, sledgehammer, crowbar, level rod, probing rod, measuring tape, compass, flashlight, and traffic control/safety devices.
Performs mapping functions: performs graphic editing, line cleaning, topology building, and database updating; converts datasets from other formats; converts map data to digital format using GIS software; digitizes hardcopy materials and information; ensures that individual map sheets are accurately attached and linked to the system; processes GIS data for maps; and performs accuracy checks and quality control tasks to help ensure the integrity of the system, datasets, and maps.
Performs other related duties as assigned.