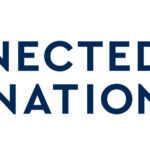 This is an entry-level geospatial position. The Geospatial Technician will perform data processing, conversion, formatting, and editing related to broadband access, adoption, and use in a geographic information system (GIS). As part of Connected Nation's (CN) vision that everyone belongs in a Connected Nation, the Geospatial Technician will work extensively with broadband-related and demographic information to assist senior
GeoAnalytics staff in producing data visualization solutions and tabular results that lead to data-driven decisions to help connect unserved and underserved areas.
See Linked PDF for full details.
Please send a resume, three professional references and a cover letter describing your interest and qualifications to HR@connectednation.org. Connected Nation is an equal opportunity employer.