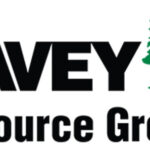 Website Davey Resource Group, Inc.
Proven solutions for a growing World!
Asset Management is a division of Davey Resource Group Inc. (DRG) which has been employee-owned since 1979. DRG specializes in managing the assets of utility companies throughout the U.S. by providing solutions, focused around the electrical and telecommunication industries. We believe in smart growth that continues to provide career advancement opportunities. We utilize cutting-edge technology to deliver proven solutions for utility companies nationwide. Asset Management is currently seeking motivated self-starters that thrive in this type of environment to learn and develop new skills that directly contribute to our group.
Position Summary:
Under the general direction of the GIS Implementation Manager and/or GIS Solutions Architects, the GIS Senior Analyst/Coordinator (Local Government) will provide GIS services on-site and/or remotely as directed to Local Government Clients. Local Governments include Cities, Counties, Local Utility Authorities, and Educational Institutions. Responsibilities will include but are not limited to performing data edits, creating new layers, creating maps, performing data analysis, the development of databases, creation of workflows, providing technical support and training, creating QA/QC processes, and developing simple web apps, scripts, and dashboards. In addition, this position will include assisting with the implementation of other GIS-related solutions and integrating GIS with existing client enterprise platforms.
Applicants for this position must have at least 3 years of experience supporting local governments with GIS services and solutions and be willing to travel to client locations as needed to support projects and contractual obligations as well as other requirements listed below. This current opening will require travel to client sites in South Fulton County, Clayton County, Fayette County, and Newton County area at least 4 days a week most of the time.
Required Software Expertise
The person filling this position must have at least three years of experience using the following applications and be able to demonstrate overall expertise in their use to support client operations and common requests as well as recommended best practices from the appropriate software vendor.
ArcGIS Desktop (ArcMap & ArcCatalog) and/or ArcGIS Pro
ArcSDE (SQL Server)
ArcGIS Online

Web AppBuilder
Dashboards
ArcGIS Collector/Field Maps

Microsoft Office
Preferred Software Expertise
Expertise and experience in the following applications are also preferred as they are used from time to time in this position. These are not required.
CAD and GIS

ArcGIS Enterprise/Server

Understanding of web services that can be produced and served

AutodeskAutoCAD

Graphic Arts

Adobe Creative Suite

Acrobat
Photoshop
Premiere Pro
Illustrator
After Effects

Camtasia

Communication & Sharing

Web Meeting ApplicationsTeams

GoToMeeting/GoToTraining
Zoom
Google
WebEx

Google Enterprise Suite

Asset Management

Elements XS
City Works
Futura
Cartograph

Programming

Experience developing simple scripts, tools or triggers using Python, ModelBuilder and/or SQL.
Experience creating web apps using Esri Web AppBuilder, Esri Configurable templates and/or JavaScript as well as HTML and CSS.
Creating labeling, symbology and other expressions using Esri Arcade
ESSENTIAL RESPONSIBILITIES AND TASKS
General knowledge and understanding of spatial data models, statistics, Geographic Information Systems (GIS), Global Navigation Satellite Systems (GNSS), and relational database functionality.
Assist in the development, implementation, testing, and administration of GIS databases to support client requirements and needs.
Create, maintain, and print Maps as requested using knowledge and understanding of cartographic principles and best practices.
Create and update GIS data layers in Enterprise and File Geodatabases.
Perform GIS data analysis focused mostly on vector data.
Publish and maintain web services through ArcGIS Online and ArcGIS Enterprise.
Develop documentation outlining database schemas, hardware configurations, software configurations, workflows, and more as needed to support Client processes, projects, and requests.
Assist in the maintenance and organization of the client's GIS infrastructure.
Develop and assist with the enforcement of quality assurance and quality control of data collection, conversion, updates, publication, and delivery.
Develop & Maintain web map applications using Esri Web AppBuilder, AppStudio, and Dashboards.
Assist with the development of scripts used to automate processes and improve efficiencies using ModelBuilder, Python, SQL, and others.
Administer ArcGIS Server, Enterprise, Portal, and ArcGIS Online for clients.
Provide technical support and training for implemented GIS and related solutions for Client users.
Coordinate activities with Davey and client resources.
Assist with the integration of GIS with other enterprise solutions as needed to support the Client's business needs and requests.
Keep clients informed on the status of requests and projects.
Cultivate a positive culture.
Perform regular appraisal of implemented solutions performance and devise strategies to help with improvement.
Listen to team members' feedback and provide recommendations to resolve any issues or conflicts.
Facilitate problem solving and collaboration.
Assists GIS Implementation Manager with administration of software and GIS related needs.
Assists in performing GIS software Implementation and upgrades.
OTHER DESIRED QUALIFICATIONS
Education and Experience:
Bachelor's degree from an accredited college or university with major course work in GIS, geography, planning, civil engineering, computer science, or a related field or equivalent real-world experience using GIS to support local governments with GIS services and solutions.
Required three years of GIS experience using the ArcGIS platform
Required to travel to client sites and work onsite.
Preferred to have project management experience and/or client relations experience.
Compensation based on qualifications and experience.
Non-GIS software Knowledge and Skills:
Required:
Motivated, focused, hard-working, and eager to learn.
Technical writing experience documenting workflows, maintenance tasks, upgrade paths, and more.
Able to self-manage, make decisions and take responsibility
Preferred:
Public speaking and presenting to groups of 10 to 20 or more people.
Project management including budgeting, time estimation/scheduling, client communication, and project scoping
Instruction/teaching/technical support
Basic understanding of computer hardware, local area networks (LANs), and network security.
Preferred Credentials
The following credentials are preferred but not required.
GISP – GIS Certified Professional
Esri Desktop Associate or Professional
CompTIA ITF+, A+ and/or Net +
Additional Information:
Candidates must be comfortable working full time with a minimum of 40 – 45 hours per week. Compensation based on experience. DRG offers excellent benefits including health, dental, vision, and life insurance after 30 days of employment. Phone reimbursement is available. Vacation Pay, Company stock, and 401-K eligibility after 1 year. Continual training and development are offered. Pre-employment drug screen, motor vehicle records screen, criminal background screen, and Social Security # verification required. Davey Resource Group is an Equal Opportunity Employer. Veterans are encouraged to apply.  DRG is Employee Owned. We encourage you to take ownership of your future.
We are proud to be an Equal Employment Opportunity and Affirmative Action employer.  As a service provider, our success depends upon our ability to attract and retain qualified personnel, regardless of their age, race, color, religion, gender, national origin, disability, sexual orientation, gender identity, military or veteran status, or other protected characteristics as established by federal, state or local law.
The Davey Tree Expert Company has U.S. and Canadian operations in more than 47 states and five provinces and provides a variety of tree care, grounds maintenance, and consulting services for the residential, utility, commercial, and government markets. Founded in 1880, Davey has been employee-owned for 40 years and has more than 10,000 employees who provide Proven Solutions for a Growing World. For more information, visit www.davey.com