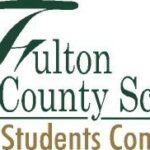 Website Fulton County Schools
Fulton County Schools is where students come first.
Geographic Information Systems Analyst
Summary:
Performs research and data analysis to support enrollment forecasting, attendance boundary planning, capital program and the budgeting process; Administers and supports the geographic information system (GIS) and other department data. If you are a motivated Geographic Information Systems Analyst with a passion for technology and problem-solving, we would love to hear from you.
For immediate consideration, you MUST complete a Fulton County Schools application by visiting the following link: https://jobs.fultonschools.org/job/Atlanta-Geographic-Information-Systems-Analyst-GA-30339/967890900/
Starting Salary Range: $72,497 – $87,958 (Step 1 – Step 11 depending upon verifiable experience). We are a Public Service Loan Forgiveness employer. Monday – Friday schedule, Major holidays off and Spring Break, Thanksgiving Break, and Winter Break, in addition to earning Sick/Personal/Vacation Leave.
Required Education:
Bachelor's Degree in Urban planning, business, economics, sociology, computer science, geography or A closely related field.
Certification/Licensure:
None required
Experience Qualifications:
Minimum 2 years of experience working with GIS, relational databases, statistics and forecasting methods, demographics and planning required; Experience in K-12 education settings helpful, but not essential.
Posting ID: 26014
It is the policy of the Fulton County School System not to discriminate on the basis of race, color, sex, religion, national origin, age, or disability in any employment practice, educational program, or any other program, activity, or service. If you wish to make a complaint or request accommodation or modification due to discrimination in any program, activity, or service, contact Compliance Coordinator Gonzalo LaCava, 6201 Powers Ferry Rd, NW, Atlanta, Georgia 30339, or phone 470-254-4585.TTY 1-800-255-0135.