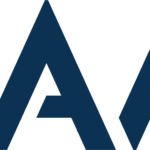 Website SAM
Who We Are
SAM Companies is recognized as the industry's technology leader in providing geospatial solutions and construction services on a national scale. Our staff encompasses 1,000+ individuals from diverse backgrounds who are deploying the latest industry technology and changing the way data is collected and delivered in our industry. We are seeking a Geospatial CAD Technician in the Atlanta metro area.
Our Culture
Our entrepreneurial culture is a key factor in SAM being recognized as a Top Workplace for nine consecutive years, and we make it our mission to ensure every one of our employees learns how to build and manage a business, not just be the subject matter expert on the team. At SAM, our employee's development is instrumental to our success. Your learning will be supported by specialized in-house training programs and mentoring by the industry's leading experts, who just happen to be on our staff! We make SAM a GREAT place to work, but it all starts with YOU!
Your Impact at SAM
Classification of LiDAR point clouds
Compilation of mapping features from LiDAR point clouds
Compilation of mapping features from stereo imagery
Daily processing of geospatial data, including evaluating accuracy and sufficiency, and ensuring compliance to applicable project and industry standards related to aerial mapping products
Other duties as assigned
What You Bring to SAM
0-5 years progressive experience in CAD
0-5 years progressive experience with spreadsheets or GIS tools
0-5 years  experience with ortho rectification
0-5 years progressive experience with LiDAR classification
0-5 years  experience with compilation from LiDAR or stereo imagery
Excellent computer and technical skills, including Auto CAD and/or MicroStation and MS Office Suite
Electric Transmission experience preferred
Proficient in technical math, including Geometry and Trigonometry
Strong listening, writing and verbal communication skills
Proven work history, strong work ethic and team-player attitude
Our Perks!
We offer a best-in-class benefits package that includes company paid premiums for medical, vision, dental and life insurance. SAM's 401 (k) program offers a 100% employer match up to 3% of your contribution, along with a 401(k) profit sharing and performance-based bonuses.  In addition, we offer:
Generous paid time off
Tuition reimbursement
No glass ceiling! Truly a place to spread your wings
Work/life balance with flexible work hours – priority is getting the job done
Trainings every Tuesday – Specialized in-house trainings programs designed to assist you in advancing in your career
Office snacks, free food and fun-themed, employee events provided throughout the year
Passion for our Community – You have endless opportunities to volunteer alongside your peers with our Corporate Social Responsibility Program
EEO
SAM is an EOE/Affirmative Action Employer M/F/D/V. If you are interested in applying for employment and need special assistance to apply for a posted position, please send an e-mail to careers@sam.biz. SAM also participates in the federal E-Verify Program.