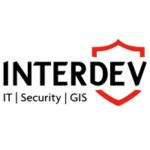 Website InterDev
If interested, please send your resume and a portfolio (if available) to careers@interdev.com.
Location
Decatur, GA
Salary
$65,000 – $80,000
The Role
The Geospatial Analyst provides essential spatial products and services to support our local government client's needs. Our focus is on providing an engaging GIS environment where staff and community are encouraged to participate and contribute. The Geospatial Analyst is a key player by providing exceptional customer service and technical proficiency in spatial analysis and cartography.
The Geospatial Analyst demonstrates, above all, a passion for leveraging GIS technology to deliver creative solutions that leave a positive impact on the community. The Geospatial Analyst also demonstrates thorough knowledge and experience with the ESRI ArcGIS suite of products, preferably in an enterprise environment and/or a local government setting. Familiarity with publishing and maintaining GIS web services is also important for this role.
We have a compassionate and fun-loving culture and seek employees who thrive under those conditions and promote those values.
Essential Responsibilities
Assist in administering ArcGIS Enterprise (ArcGIS Server, Portal, Geodatabases) and ArcGIS Online.
Perform spatial analysis and create information products (maps, reports, etc.) using ArcGIS Desktop software, advanced geoprocessing tools, and other processes.
Develop tools and templated applications that engage staff and community.
Maintain GIS integrations with departmental systems (CityWorks, Energov, etc.).
Maintain data for key infrastructure such as addresses, roads, utilities, parks, and other assets.
Perform data edits from a variety of source materials (imagery, surveys, as-builts, plats, etc.).
Develop, implement, and improve GIS standards, policies, and procedures as needed.
Provide GIS training to staff as necessary.
Provide end-user support services for City-provided GIS software (ESRI suite), including diagnosing and resolving issues.
Additional Responsibilities
Perform other duties and tasks which may be assigned from time to time by the Geospatial Solutions Architect Lead.
Required Knowledge, Skills, and Competencies
Knowledge of GIS, geospatial, and digital cartography fundamental concepts (datums, projections, coordinate systems, etc.).
User and administrator experience with the ESRI ArcGIS suite of products (Desktop, Pro, Server, Portal, Geodatabases, ArcGIS Online, etc.).
Experience editing within a multi-user enterprise geodatabase environment.
Demonstrated cartographic design and high-quality map standards.
Knowledge in government operations, city planning, or related fields preferred.
Strong organizational and time management skills.
Demonstrated ability to communicate with non-GIS staff to determine business needs and develop GIS products and services to solve those needs.
Interpersonal skills such as telephony skills, communication skills, active listening, and customer care.
Understanding of support tools, techniques, and how technology is applied to GIS.
Display a positive attitude toward complex challenges as well as performing repetitive tasks.
Demonstrated ability to exercise judgment and work as a member of a team.
Ability to adapt to changes in work priorities while managing expectations and competing demands in a delivery-driven environment.
Knowledgeable of fundamental concepts in computer science.
Ability to work indiscriminately with various individuals regardless of their race, color, creed, religion, gender, age, sexual orientation, national origin, disability, veteran status, or any other characteristic protected by state, federal, or local law.
Preferred Skills, Experience, and Education
3+ years demonstrated work experience in GIS or related field.
Bachelor's degree in Geospatial sciences or related field preferred.
Proficient with land records and/or reading and interpreting plats and surveys.
Knowledge of, or experience with, SQL for querying spatial and non-spatial data.
Experience in designing and administering an enterprise geodatabase based on MS SQL Server.
Experience with applying extract, translate, and load processes to spatial and tabular data, such as using FME or programming.
Experience in creating Python scripts as applied to GIS workflows.
ESRI technical certifications preferred.
GISP professional certification preferred.
About InterDev
Since 1980, InterDev has been providing professional Information Technology Management Support and Security services for commercial businesses, government entities/municipalities, non- profits, and a variety of organizations across the Southern and Mideastern U.S. In addition to managing and hosting IT operations for our valued clients, we are an industry leader in Geographic Information Services and Telecom/VoIP platforms. InterDev is a proud Microsoft Gold Certified Partner and Barracuda Networks Certified Diamond Partner.
We work hard, embrace high standards in our quality of services model, and take pride as a pacesetter in our industry. Here at InterDev, we care about our associates. We are dedicated to:
Work/life balance
Job satisfaction
Professional development opportunities
Health & wellness
We offer comprehensive benefits which include 401(k) with employer contributions, health, disability, and life insurance. We support our team members' professional development with company funded continuing education programs, employee incentives, and hands-on experience in a wide variety of configurations, systems, and application environments.
Work Environment
This job operates in a professional office environment. This role routinely uses standard office equipment such as computers, phones, photocopiers, filing cabinets, and fax machines.
Physical Demands
This is largely a sedentary role; however, some filing may be required. There will be prolonged periods of sitting at a desk and working on a computer. Must be able to lift up to 15 pounds occasionally.
Position Type and Expected Hours of Work
This is a full-time, non-exempt position. Days and hours of work are generally Monday through Friday, 8:30 a.m. to 5:30 p.m.
Additional Eligibility Qualifications
Candidate must successfully complete background screening and drug screening upon acceptance of position.
Other Duties
Please note this job description is not designed to cover or contain a comprehensive listing of activities, duties or responsibilities that are required of the employee for this job. Duties, responsibilities, and activities may change at any time with or without notice.
AAP/EEO Statement
InterDev LLC provides equal employment opportunity to all individuals regardless of their race, color, creed, religion, gender, age, sexual orientation, national origin, disability, veteran status, or any other characteristic protected by state, federal, or local law. Further, the company takes affirmative action to ensure that applicants are employed, and employees are treated during employment without regard to any of these characteristics. Discrimination of any type will not be tolerated.
Reasonable accommodations may be made to enable individuals with disabilities to perform the essential functions of the job.