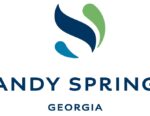 Website City of Sandy Springs
The City of Sandy Springs is currently accepting applications for a GIS Intern for the Spring 2023 semester. Qualified applicants will have knowledge of GIS principles and practical experience with Esri ArcGIS. The person in this position will be editing existing datasets, including building footprints, vegetation areas and surfaces. Other tasks may include collecting data in the field and in the office and making online maps.
The GIS Intern will work under the supervision of the GIS Manager and with the other GIS staff. This position does not have supervisory responsibilities.
Preferred applicants will be working towards a degree or certificate in Geography, GIS, or a related field.
The GIS Intern will have the opportunity to grow their GIS skills with ArcGIS Pro, ArcGIS Field Maps, and ArcGIS Online.
Preferred Skills
Esri ArcGIS Pro, specifically data editing
Ability to work well with GIS staff
Ability to meet project deadlines
Hours and Location
The GIS Intern is expected to work on-site between the hours of 8 am – 5 pm, Monday – Friday. Part-time or full-time hours will be considered based on the Intern's class schedule.