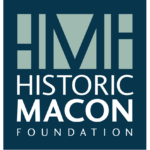 Website Historic Macon Foundation
Job Title: Geographic Information Systems (GIS) Internship
Compensation: $2,000.00
Benefits: N/A
Application deadline: April 28, 2023
Start date: June 1, 2023
JOB DESCRIPTION
The GIS Intern is a full-time 2-month internship responsible for fulfilling our mission by providing professional GIS expertise to support the organization's programming. This position will be responsible for supplying on-going technical support as needed and for the completion of multiple mapping initiatives, including, but not limited to:
Identification and mapping of mid-century architecture in Macon;
Mapping of the built resources in a potential National Register of Historic Places district;
Updating mapping of properties with preservation easements;
Updating mapping of historic rehabilitation tax incentive projects;
Updating mapping of HMF rental units;
Assisting Historic Macon staff with integrating GIS products into the Historic Macon website and social media; preference will be given to candidates who have familiarity with basic website operation.
The GIS Intern will also be tasked with developing and completing a capstone project for his or her internship. This project will be tailored to the interests of the candidate. In the past it has been used for HMF publications and educational materials. Other duties may be assigned as necessary during the internship. This position reports to the Director of Preservation Field Services and works closely with staff, board members and numerous committee members and volunteers.
Required Qualifications:
Current college or graduate level student in geographic information systems or closely aligned field;
Knowledge of GIS programs and computer software and hardware;
Knowledge of map creation using cartographic principles;
Ability to relate GIS information to people of various knowledge levels of the subject;
Ability to solve problems using the GIS suite of tools;
Candidate must be able to work independently and have excellent organizational and research skills;
Knowledge of and appreciation for Macon and Georgia history is a plus.
Application instructions:
Interested applicants should email a cover letter, resume and three references (including one professor or teacher) to info@historicmacon.org. Preference will be given to students from historically underrepresented groups.