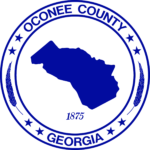 Website https://twitter.com/oconeeconnects Oconee County Government
PURPOSE OF CLASSIFICATION
The purpose of this classification is to use GIS, GPS and Drone technologies to assist in the continued development and maintenance of the County's GIS Mapping program.  This position reports to the GIS Administrator.
ESSENTIAL FUNCTIONS
The following duties are normal for this position.  These are not to be construed as exclusive or all-inclusive.  Other duties may be required and assigned.
Coordinate with Property Appraisal and lead maintenance of countywide cadastral data layer from parcel updates including but not limited to splits and merges.
Creates, designs, and modifies customized maps (paper maps and web maps) for County personnel and the public.
Collects, organizes and categorizes GIS data; creates data layers.
Operate county drone in accordance with all federal, state, and local policies to collect data and imagery for county mapping database.
Performs quality control for GIS, including converting files, importing and analyzing data, and reviewing processes.  Interprets and assesses spatial information for accuracy and completeness.
Collects GPS location and attribute data for all features throughout the county as required for the development of the county's GIS database.
Provides training, education, and assistance to staff members concerning GIS technology and software use.
Serves as liaison for the GIS Department to other departments and local governments with GIS projects and services; provides assistance to community groups and organizations in utilizing county GIS and technology services.
Assists the GIS Administrator in the development and maintenance of the county's GIS database.
Interfaces and coordinates with the GIS Administrator to ensure continuity with county GIS data standards.
Provides customer service to the public and conducts research.
Adheres to established safety procedures and county Safety Policies and Procedures to ensure safety of employees and other individuals.
ADDITIONAL FUNCTIONS
Perform other related duties and technical support as assigned.